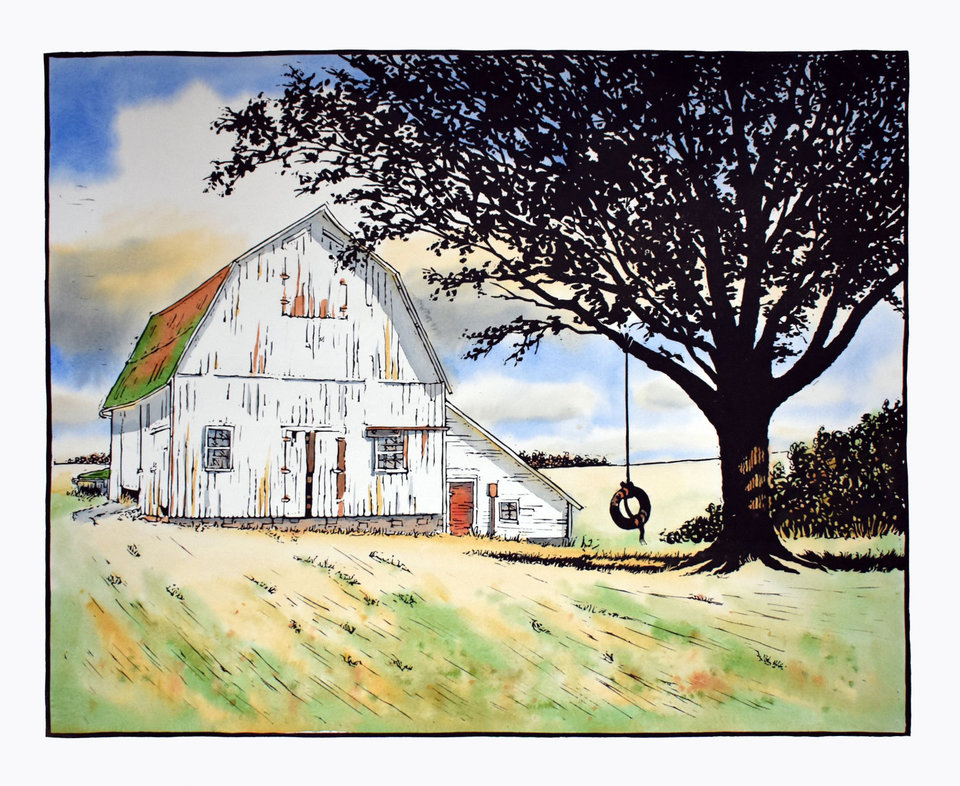 Tire Swing (Super Large Print)
Hand watercolored linoleum block print. Image size is 19" x 24".
This is the largest print I have ever created. I had to use a kitchen table size etching press to print these. Only six prints were created. 
Included in the pull down menu are the cost of the print, plus the frame and shipping. Unframed: Shipping is $20.00. Barnwood frame is $100 for frame & shipping.
Note: Each print and frame are unique. This is just a sample!