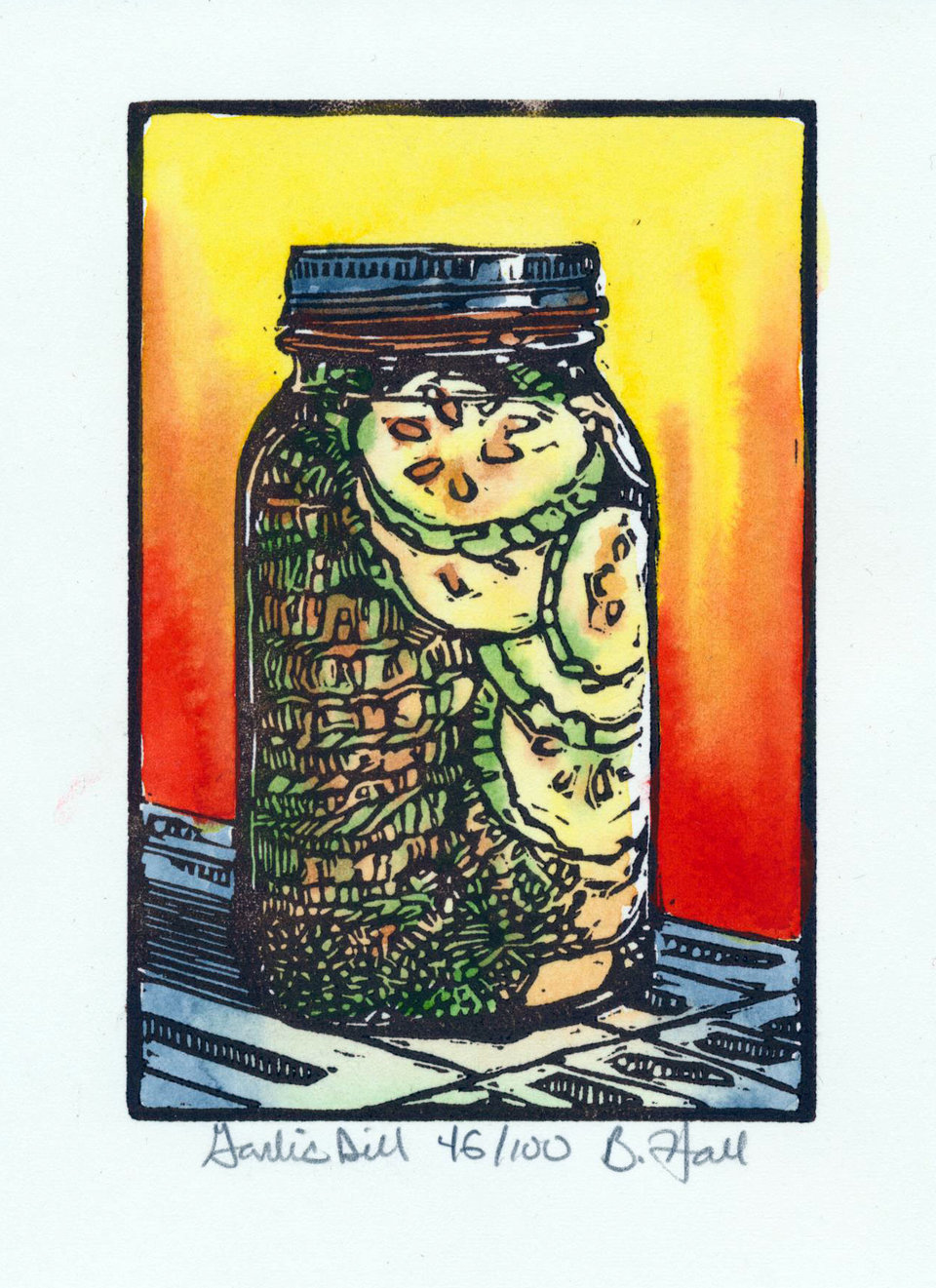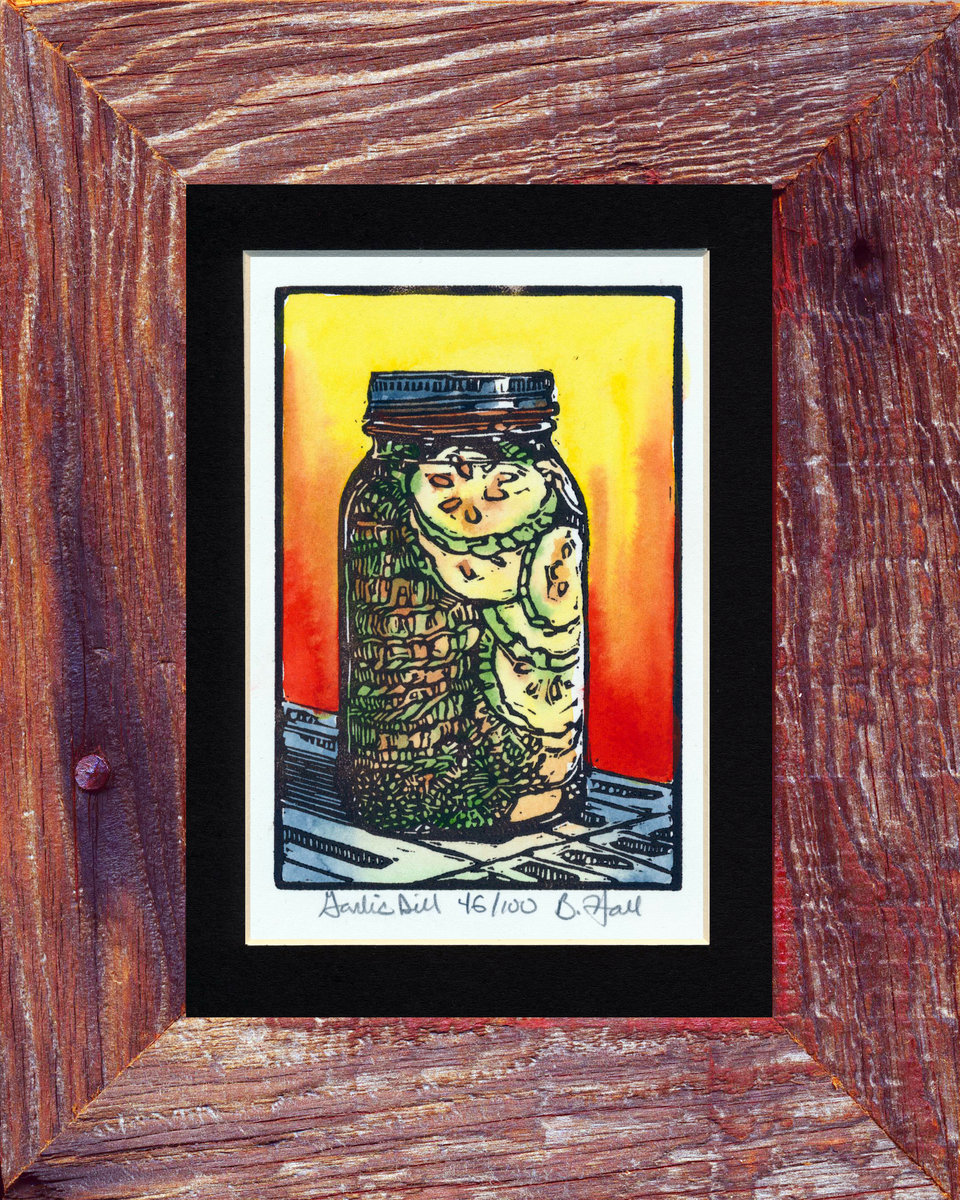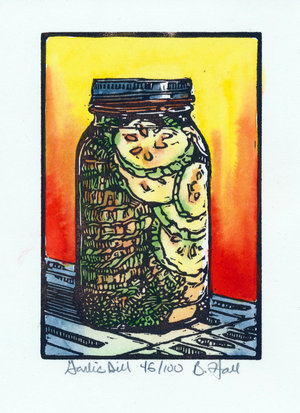 Hand watercolored linoleum block print. Image size is 3" x  4 5/8". These are my tiny, affordable framed prints.  
Each one of these prints are hand carved, hand watercolored, and hand printed on 140 lb Hot press watercolor paper.
Included in the pull down menu are the cost of the print, plus the frame and shipping costs. Unframed shipping price is $1.00. Barnwood frame is $5 for the frame, plus $5 for shipping.  
Note: Each print and frame are unique. This is just a sample! The print, frame or mat color is decided by whatever we have in stock. You can indicate a particular mat or frame color if so desired, we will try to accomodate you. Just leave a note in your order, Thank you!