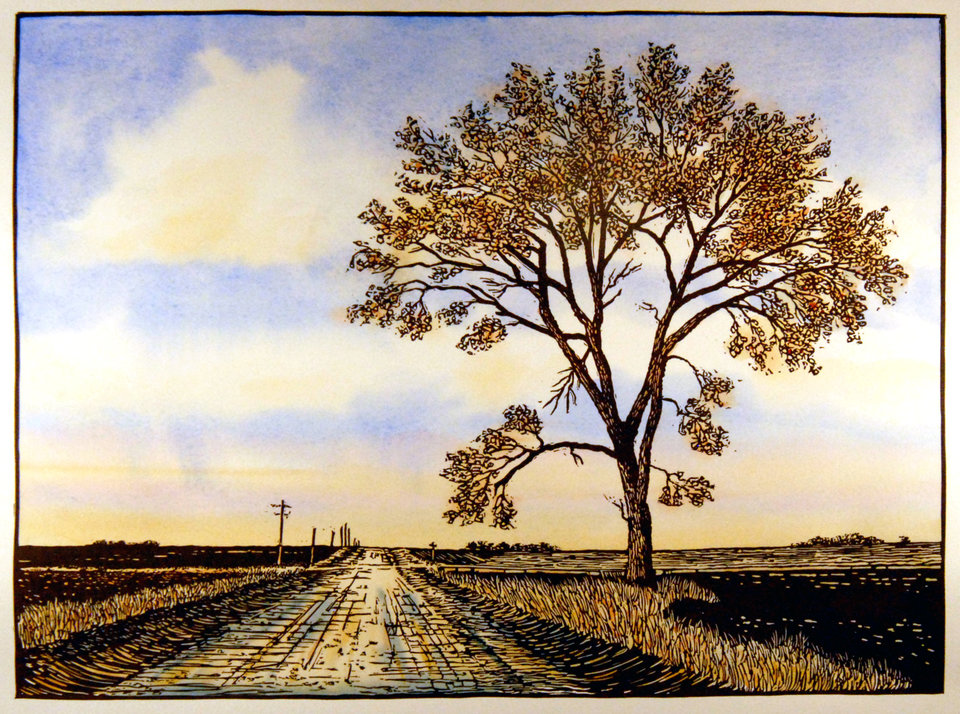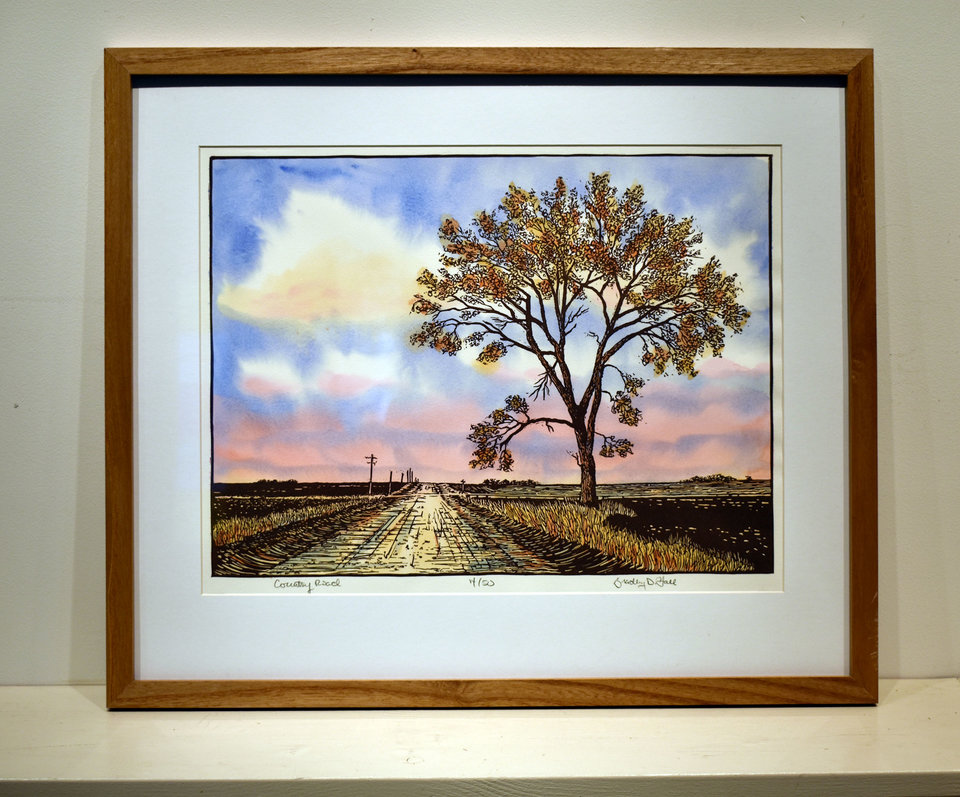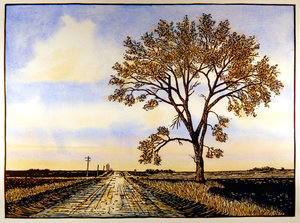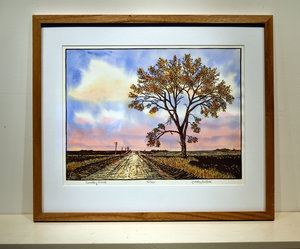 Hand watercolored linoleum block print. Image size is 16" x  20".  
Each one of these prints are hand carved, hand watercolored, and hand printed on 140 lb Hot press watercolor paper. The barn wood frames are created by the artist from old farm buildings in the region. Red Elm frames are created by the artist from local trees. All of the frames have a protective coating of shellec, which also brings out the natural beauty of the wood.
Note: Each print and frame are unique. This is just a sample! The hand watercolored print, and the frame are each unique. I can text or email an actual photo of the product, so that you may approve your purchase.