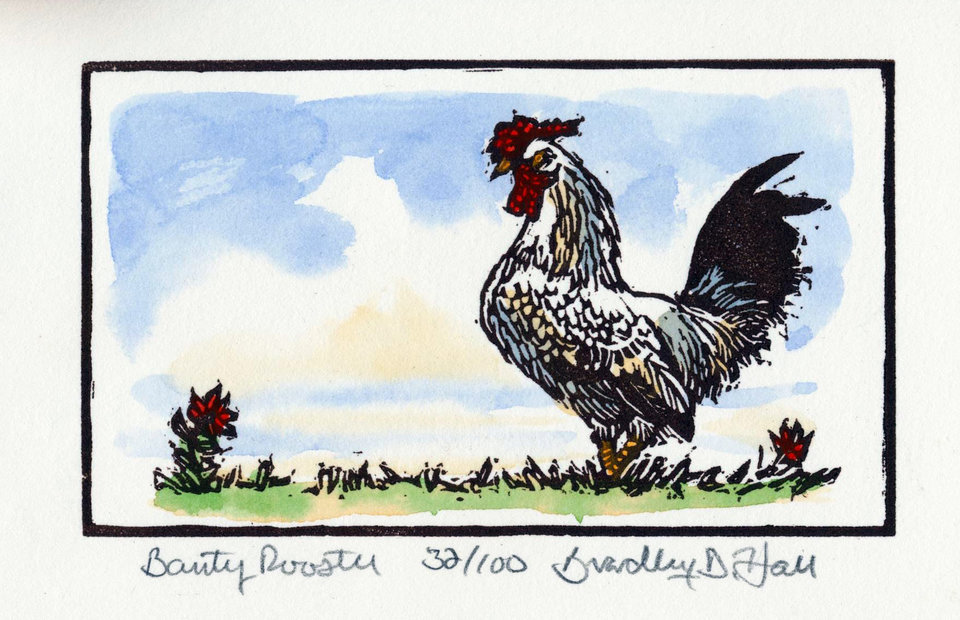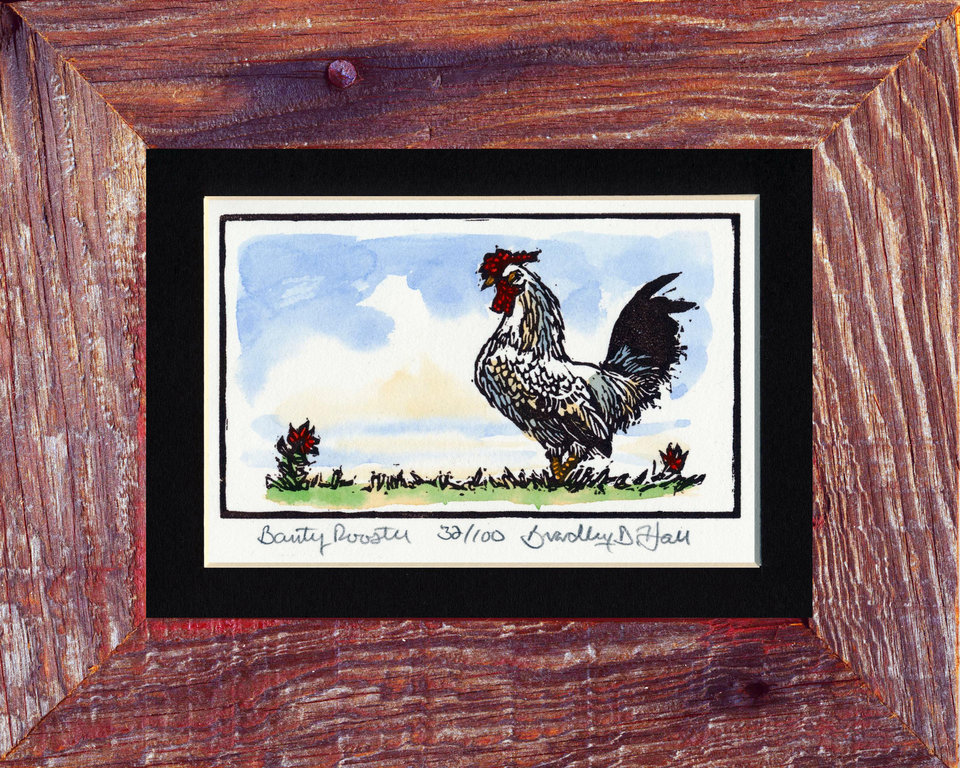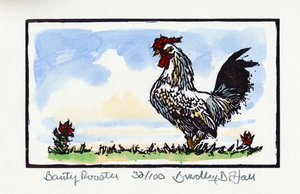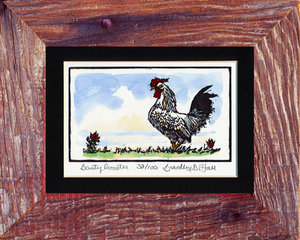 Hand watercolored linoleum block print. Image size is 3" x  4.5".  
These prints are created from a hand carved linoleum block, and printed with antique letterpress printing presses on watercolor paper. I then watercolor each and every print, one at a time.
Included in the pull down menu are the cost of the print, plus the frame and shipping. Unframed: $1.00. Framed is $15 with frame & shipping.
Note: Each print and frame are unique. This is just a sample!